After the first project, cooperation continued, and now the technology is also being integrated into the company's overall logistics operations.
This is already the 3rd contract between the companies. Revenue dynamics over the last year has increased by 5 times.

Pilot testing took place in Yaroslavl region, in the installation of the new building used a unique technology of digital tagging BIMAR, allowing to perform the installation with minimal accuracy and eliminating errors. The system was integrated at the design stage and shipment from the manufacturer's plant was performed using the BIMAR SYSTEM mobile application, which helped to quickly identify elements and prevent errors during loading and unloading.
Each part on site is tagged with a special marker, which allows in augmented reality control over the proper installation of the structure, measuring the distance between the elements and analyzing the correctness of the installation. All statuses are automatically uploaded to BIM model and customer accounting systems.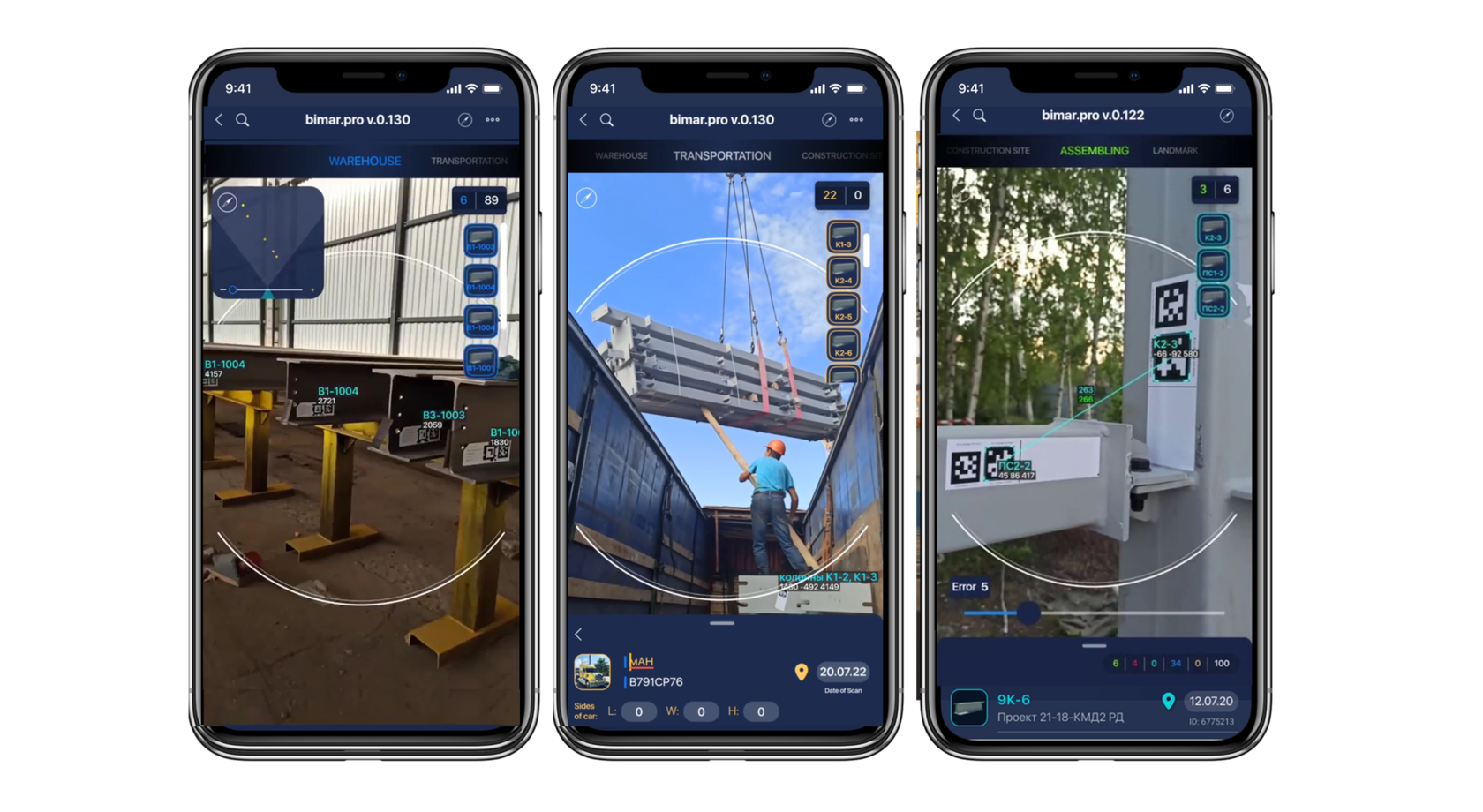 Application of the BIMAR SYSTEM for the construction of buildings with steel structures:


Production control
Monitoring of logistics
Monitoring of steel erection

Mobile application BIMAR SYSTEM, BIMAR plug-in for design software and WEB-version provide automatic transfer of construction statuses;